CYMI: Top 5 Celeb Homes On or Off the Market in 2017
By Zoe Eisenberg

Editor's Note: This was originally published on RISMedia's blog, Housecall. See what else is cookin' now at blog.rismedia.com:
Wondering what A-lister listed their home in 2017? Curious as to who restored what property or made bank off a house flip? The following rundown highlights some of the most fabulous celeb homes that entered or exited the real estate sphere in 2017.

T-Swift's Remarkable Restoration
Pop star Taylor Swift has been moonlighting as a real estate mogul over the past few years, with homes in New York City, Rhode Island and Nashville. In 2015, she purchased the famous Samuel Goldwyn mansion in Beverly Hills, and she spent much of 2016 and 2017 lovingly restoring it—all while dropping a new album and counter-suing a former radio personality. Taylor has taken the former home of film icon Samuel Goldwyn (the master behind the roaring lion logo) and turned it into an official Beverly Hills historic landmark. Working closely with architects, Swift brought the estate as close as she could to its original 1934 glory.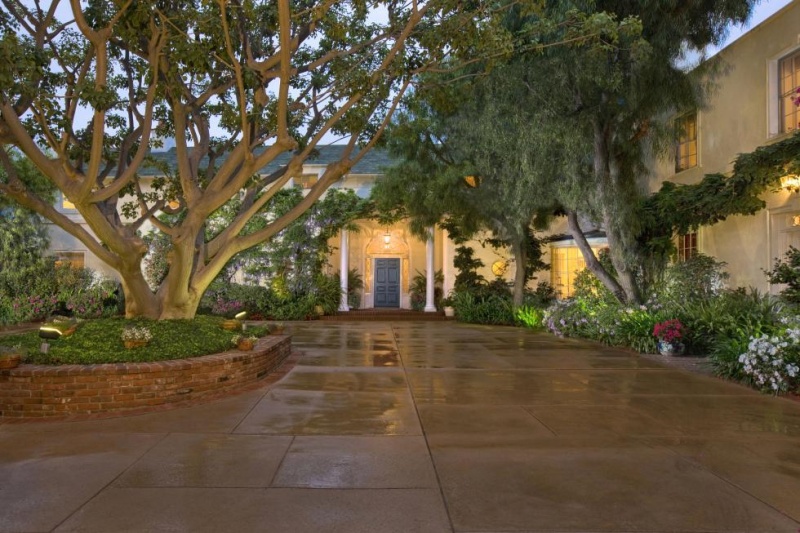 Image Credit

Ellen Flips in Montecito
Ellen Degeneres is such a fan of real estate she literally has a coffee table book http://amzn.to/2CjnWae that takes readers on a tour through her haven of houses. Highlighted in that book is her rolling Montecito estate, "The Villa", which offers mountain and ocean views and Oprah as a next door neighbor. Purchased by Degeneres and wife Portia de Rossi in 2013, the 1930s home includes six bedrooms, eight baths, a lap pool and a sunken championship tennis court. Ellen and Portia listed the home for sale at $45 million this year, but the property has since been reduced to just a mere $39.5 million. http://blog.rismedia.com/2017/ellen-portias-santa-barbara-villa/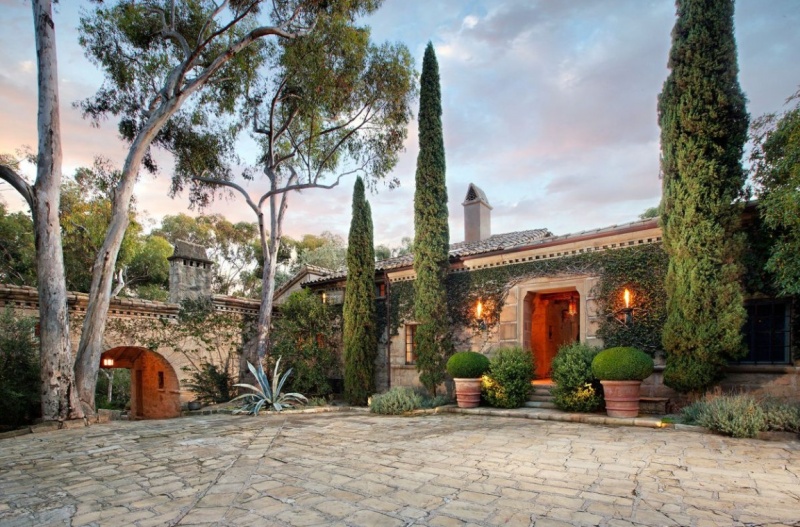 Image Credit: Jim Bartsch

Johnny Carson's Malibu Mansion
The longtime Malibu home of American talk show host and comedian Johnny Carson is now on the market for $81.5 million. Carson bought the home in the mid-'80s and lived there until his passing in 2005. The indoor-outdoor house, designed by architect Ed Niles, features rustic wood beams, sparkling glass and indoor landscaping. Following Carson's death, the home was purchased by film producer Sidney Kimmel and his wife, Caroline, who restored it to its original plan before listing it.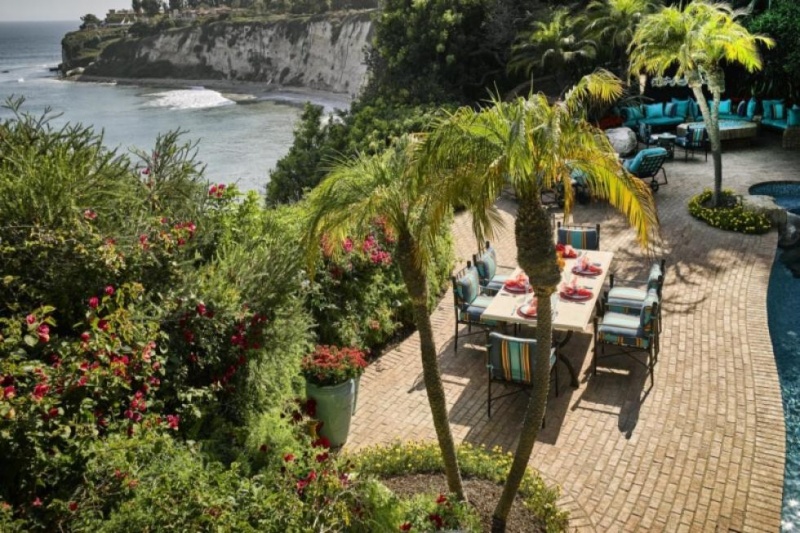 Image Credit: TopTenRealEstateDeals.com

Elvis's Honeymoon Home
In 1966, following his marriage to Priscilla, Elvis Presley took out a one year "honeymoon" lease on a futuristic California home known as The House of Tomorrow. For $21,000, Elvis and Priscilla spent a year lounging around the mid-century mod round home, which features walls of glass, a secluded pool terrace and views of the Santa Rosa Mountains and the Coachella Valley. Designed by modernist architect William Krisel and featured in a 1962 issue of Look magazine, Elvis's former honeymoon home is for sale at $5.9 million.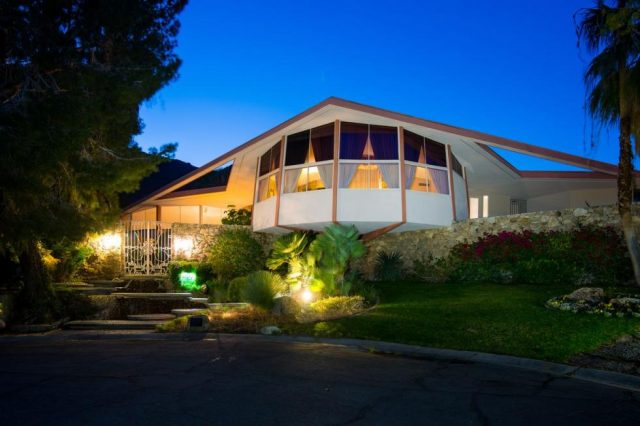 Image Credit: TopTenRealEstateDeals.com

Sold! Jackie Kennedy's Girlhood Home
The childhood home of former First Lady Jackie Kennedy Onassis sold in July of this year, after being placed on the market in 2016 for $49.5 million. Built in classic Georgian style, the 23,000-square-foot, four-level, brick-and-limestone mansion is located in McLean, Va. The property includes nine bedrooms, 13 baths, a full outdoor kitchen, a tennis court, indoor swimming pool with separate gym and changing rooms and an outdoor swimming pool.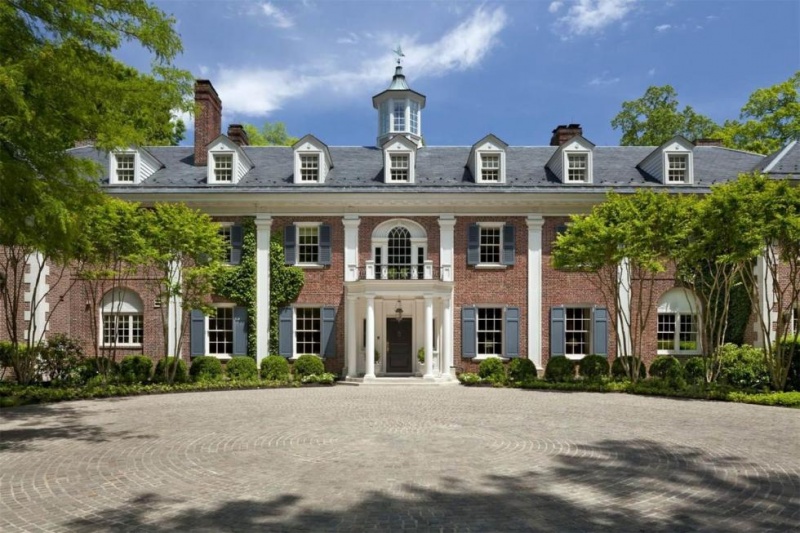 Image Credit: Gordon Beall

Source: TopTenRealEstateDeals.com

Zoe Eisenberg is RISMedia's senior content editor. Email her your real estate news ideas at zoe@rismedia.com.