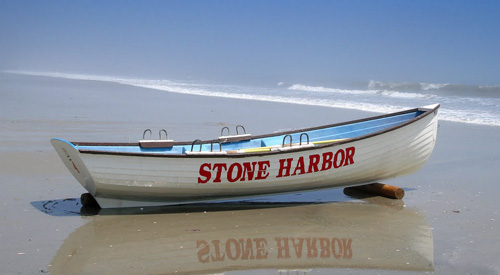 Whether looking for the brand new 7 bedroom "McMansion" or the adorable condo on the corner, Stone Harbor offers a vacation experience unlike any other shore town in the Mid-Atlantic. One reason the island is such a hot commodity is it's accessibility from several large cities and communities in neighboring states and within New Jersey. Short travel times offer convenience over flying to Florida for a week getaway. Pack your car and enjoy the renowned beaches, boutique shopping, delectable dining, and top it all off with treats form one of the famous creameries.
If renting, I always recommend beginning your search around Thanksgiving for the following summer. Most owners have their schedules in shortly after the end of the season, but a lot also wait until fall to get their rates set. As your family gathers around the table for Thanksgiving, discuss what property type you are looking for and begin your search! If you loved your vacation, which undoubtedly you will, go ahead and re-book for the next summer at checkout. This will ensure you get the property you know is perfect for your family.
Whether Stone Harbor is the occasional getaway or you decide to make it a permanent vacation spot by securing a home for yourself, I am always here to help you find the right home. Take a moment to search through current inventory for rent and see what is best for you!
If you are ready to make that next step, contact me and we can discuss your options and what works best for your needs!
Properties for Sale in Stone Harbor
Jeremy Jones
Long and Foster Real Estate
609-675-4609
jeremyjones.re@outlook.com